4 Tips for Biking to Work
Bike to Work Week 2019 is May 13-17. Whether you are researching bike commuting for the first time or are a seasoned cyclist, here are four tips to jumpstart your bicycle commute.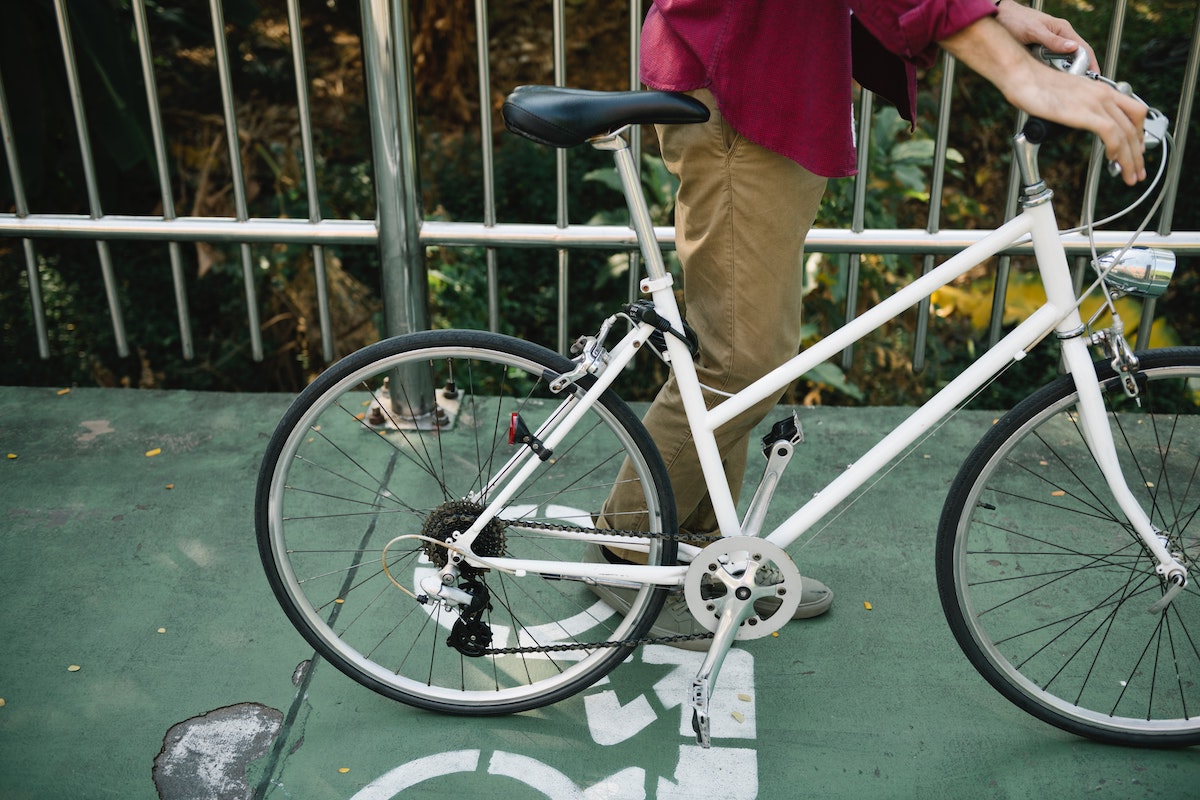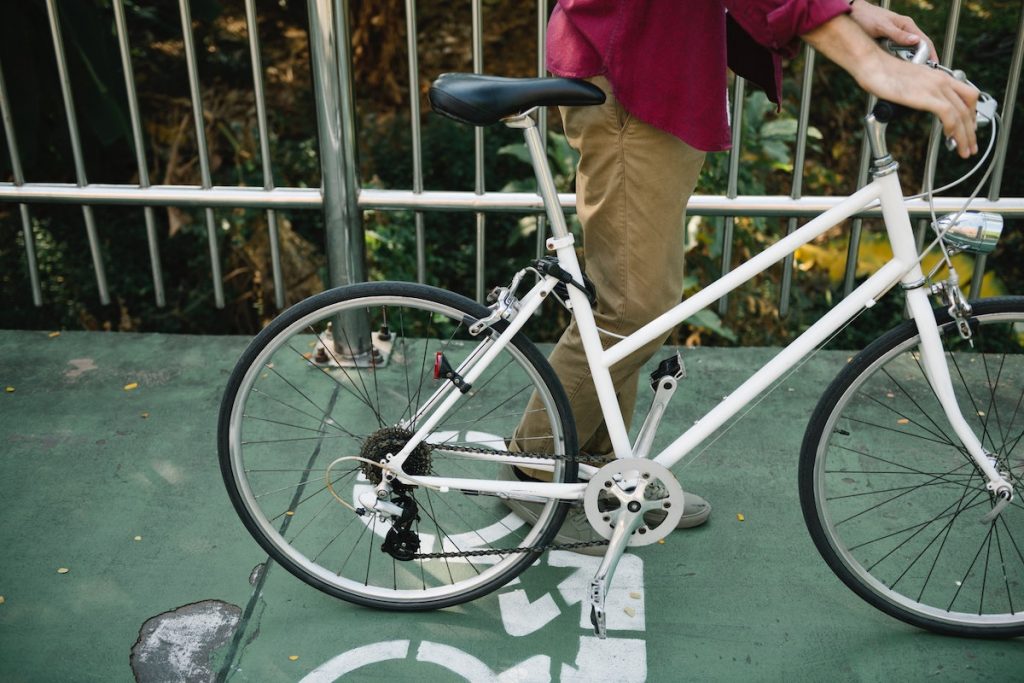 1. Plan your commute and clothing for an easy transition to work.
Before attempting a bike commute, look for a safe route. Google Maps offers biking-specific directions, prioritizing routes with bike lanes and quieter streets. You can also utilize the regional bike map on the VCTC website, which outlines the different types of bike paths ranging from on-street bike routes to those separate from automobile traffic. Navigating on a bike is different than driving, so review your route ahead of time. Leave early on your first commute; it may take longer than anticipated. Depending on office facilities and policies, you may need to pack an extra work outfit and change when you get there. If you have a short commute and/or a casual office, you might be able to bike and work in a single outfit. Either way, be prepared to get a little sweaty. Cardio is one of the benefits of biking to work!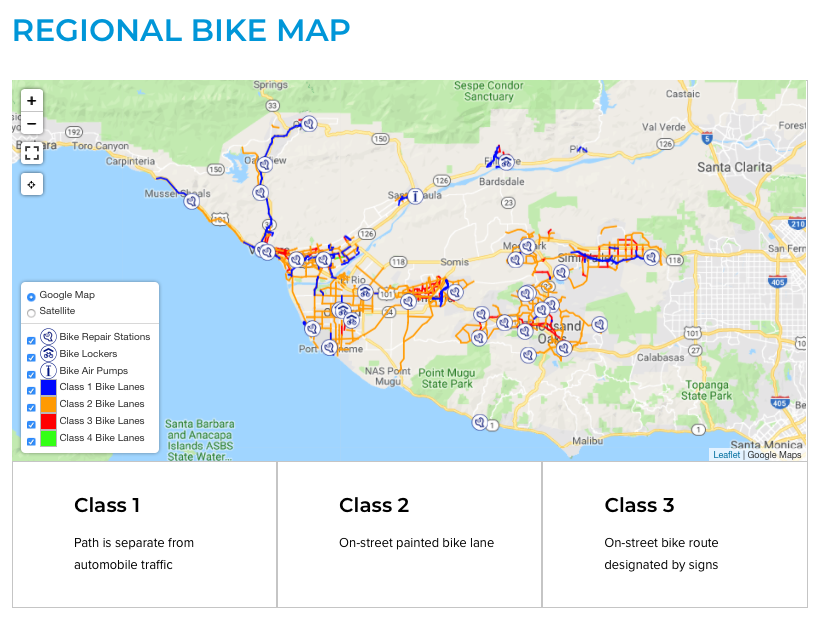 2. Keep your bike in prime condition with regular tune-ups.
No one wants to ride a squeaky bike. Regular tune-ups can make the difference between a stressful ride and smooth sailing. Learn how to care for your bike through YouTube channels like Bike Maintenance by BikeRadar. Or ask a local bike repairman to show you how to clean and care for your bike. If you do not feel comfortable cleaning your bike, take it to a local bike shop regularly. In addition to regular cleaning and care, a semi-annual tune-up will keep your bike ready to hit the road. There are also tons of bike repair stations all over Ventura County (at fire stations). Riders can find a list here.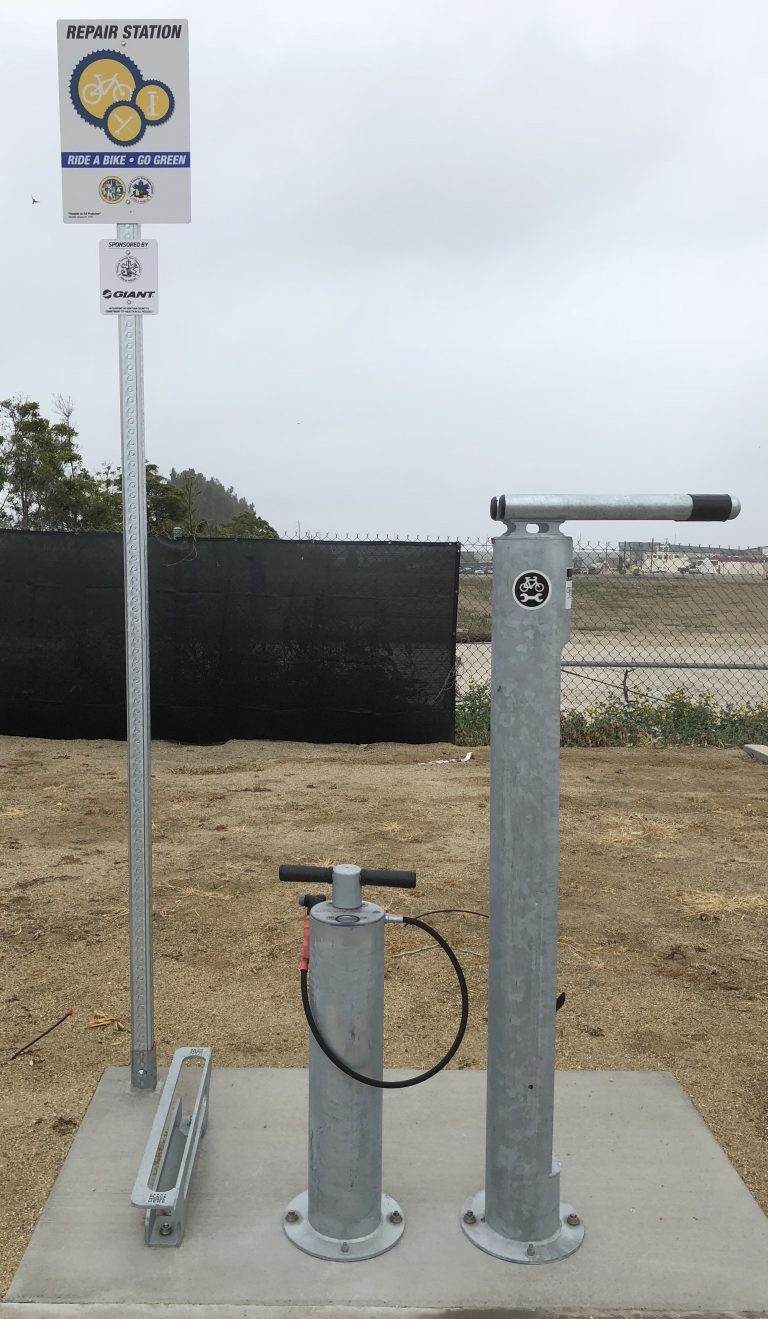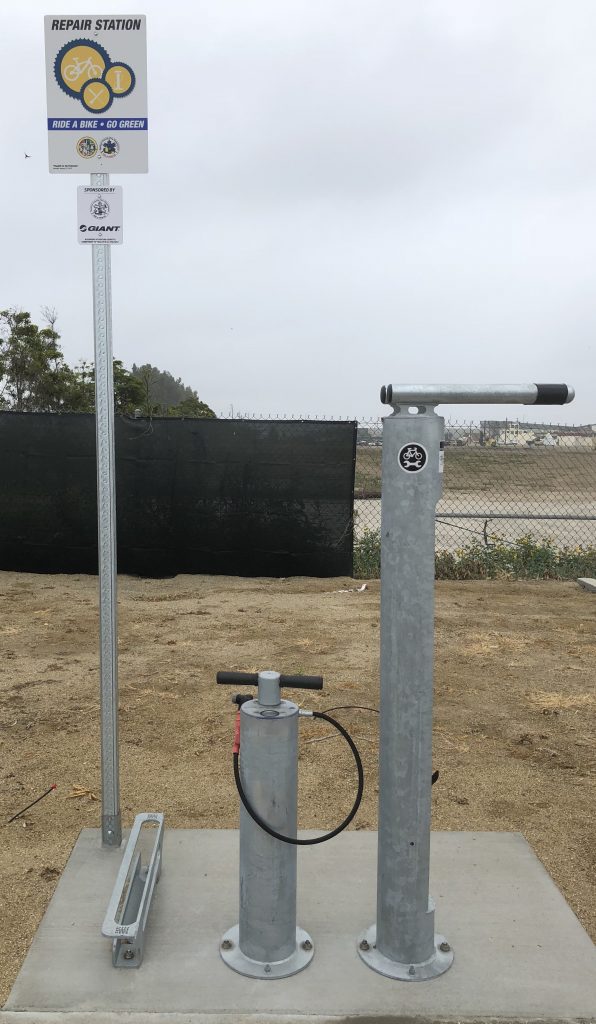 3. Make safety a priority.
To ensure safety while biking, be visible to cars with lights and reflective gear. Always wear a helmet. Helmets protect from head injuries and are crucial to bike safety. In fact, California state laws require children 17 and under to wear a helmet while riding a bicycle. If your commute takes place after dark or early in the morning, it is important for your bike to be well lit. Use a bright white front light and a red rear light to ensure that cars can see you. If you would like to heighten visibility, invest in a lighted or reflective vest.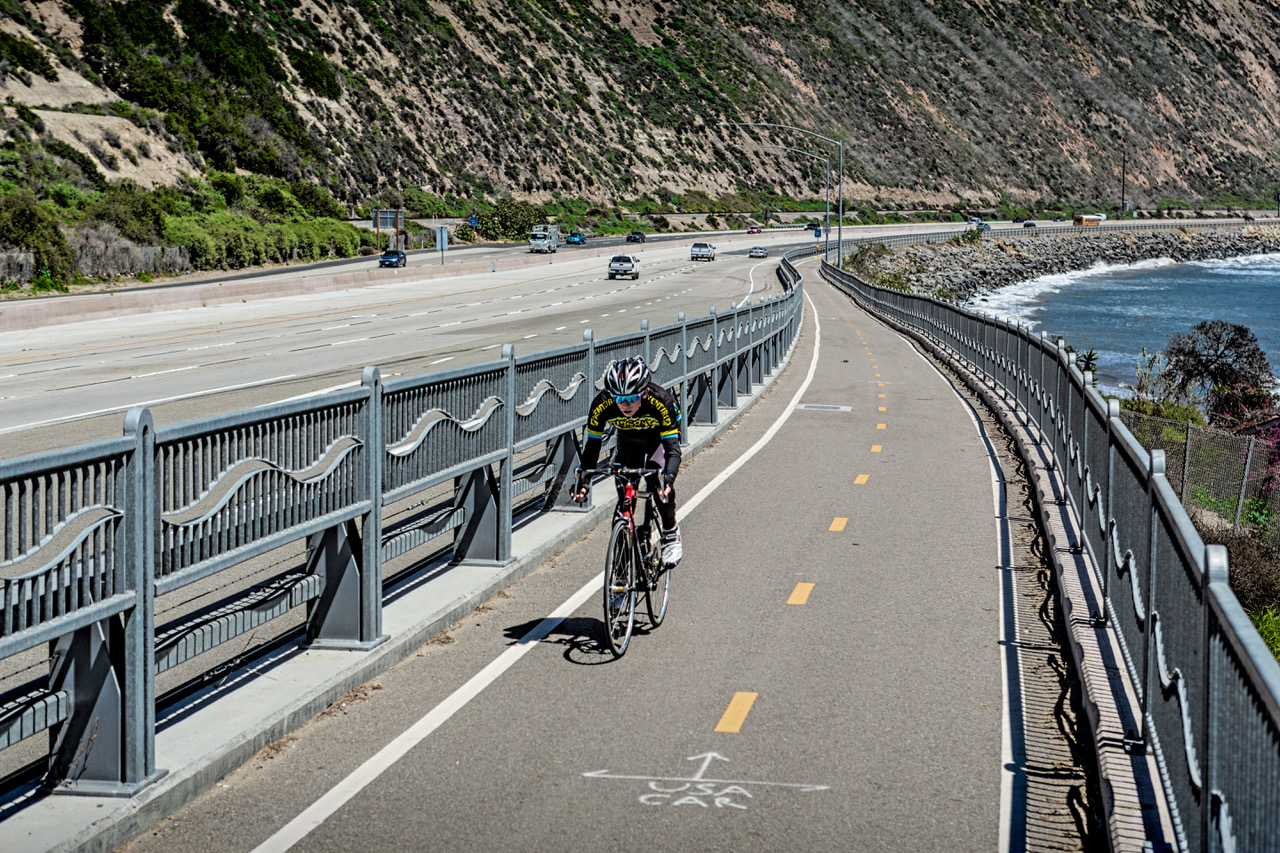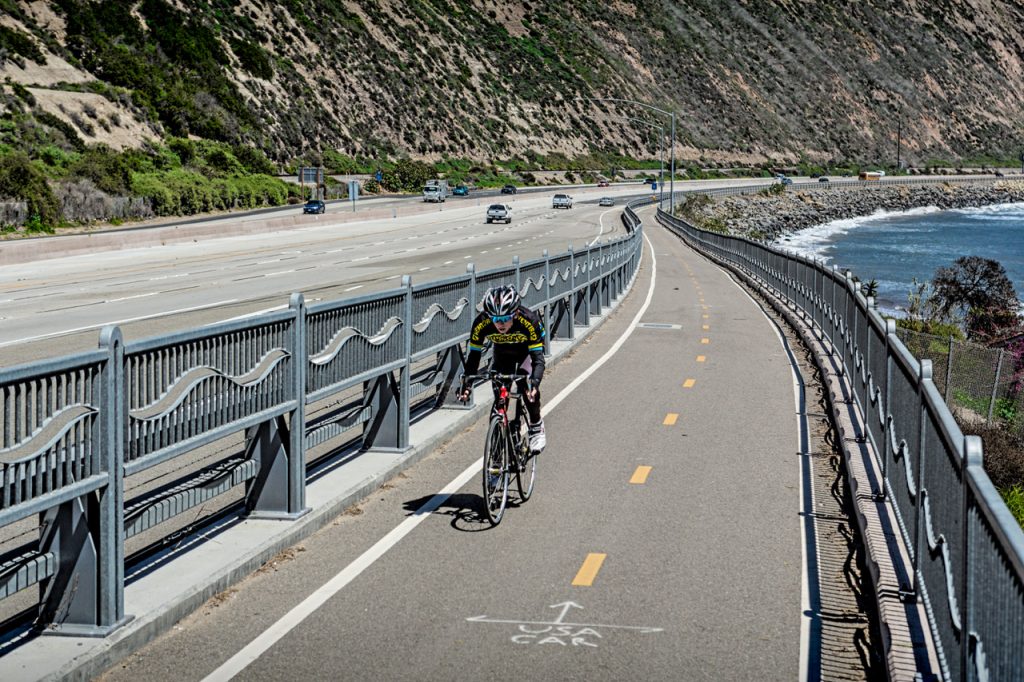 4. Track your progress with apps.
Once you have begun your journey into bike commuting, tracking your progress can be a motivator to keep you going. Download bike-specific apps like Strava, use Apple Activity, download Under Armour Record to track every bike ride. Seeing your progress add up will inspire you to continue your cycling journey.
Did these tips help you jumpstart your bike commute? Let us know and share your biking tips by using the hashtag #MyVCTC on Instagram, Twitter, or Facebook.
Pledge to ride your bike to work or school during May 13-17 and you could win a $100 Visa gift card.